Expanded Prosthetics and Organ Engineering Retexture
- This mod only changes the graphics
- Safe to add or remove from a save game
EPOE is one of Rimworld's great classics. As with the mod I uploaded yesterday,
there are no major problems with the texture of the original mod,
but it would be nice to have new clothes!
++ Yes,
EPOE Forked
users can also use this mod.
+++
Rah's Bionics and Surgery Expansion
too.
Just place it under
EPOE
or
EPOE Forked
or
RBSE
.
Tissue Printer & Synthetic Nano Printer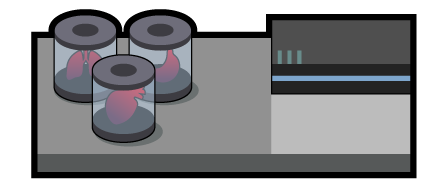 Prosthetics Table & Bionics Workbench
Prosthetic Workbench (Forked)
MA-AI Chip (Forked)
Unfinished Prosthesis
*My Retexture Mod
-
SRTS Expanded
-
Old Genesis
-
What The Hack?!
-
Misc. Robots++
-
BioReactor
-
Questionable Ethics Enhanced
-
Simple Eye
-
Android Tiers Skymind
-
Colony Manager
-
Repair Workbench & Mend And Recycle & Repairable Gear
-
CE Loading Bench
-
Human Power Generator
-
QualityBuilder